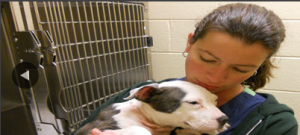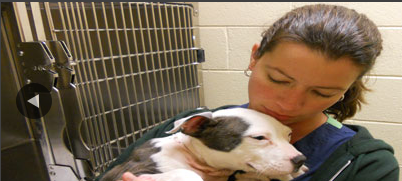 The Animal Shelter Worker made sure to take in homeless dogs, cats, rabbits, rats and other pets to the shelter and look after them. They keep the pets clean and safe during their temporary stay at the shelter. They further watch the behavioral pattern of the pets so that they can let the potential buyers know about their attributes.
The Animal Shelter Workers not only work with the pets, but also keep their shelter house clean and hygienic. They feed the pets, clean their cages and help them become accustomed to receiving love and attention. When the animals fall sick, the Animal Shelter Workers contact the Veterinarians to provide proper medical care. They also take photos and keep the record of all animals at the shelter.
Education Requirements: The basic education qualification to become an Animal Shelter Worker is a High School Diploma. Apart from this, the aspirants must get on-the-job training to gain specific knowledge and experience so that they can handle the task without any hassles.
A certification from the National Animal Care & Control Association is also mandatory. The NACA provides training to the officers, which includes hands-on instruction and class work.
Salary & Job Outlook: Jobs for Animal Shelter Workers are expected to increase 8% during the 2012-22 period. The Bureau of Labor Statistics (BLS) puts the median salary for these professionals at $32,020 in a year.