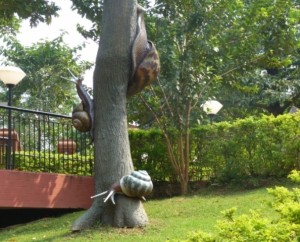 The Park Naturalists work on twofold agenda – to secure and protect the parks from hooligans and unruly visitors and spread awareness and educate the people on how to protect the environment. They need to stay alert and vigilant all the while and even play a key role to improve the conditions during the time of natural disasters. They work hard to protect the wildlife in parks and nature camps.
The Park Naturalists may have to perform multiple tasks, including indoors and outdoors. They need to tour outside if the situation demands so. Their main focus will be on the variety of plants, their safety and well-being of the animals.
While educating people, the Park Naturalists come up with their own curriculum and lessons on the park's history. They keep themselves updated. They also manage day to day affairs to keep the park clean and safe. They utilize the resources available or use new methods to achieve their goal.
Education Requirements & Skills: Rather than formal education, love for the nature and wildlife as well as the person's desire to work with passion, hold the key to become a Park Naturalist. However, if we talk about formal education, a bachelor's degree in environmental education or wildlife biology with the coursework such as environmental science, ecology, vegetation and earth science, is the first step towards becoming a Park Naturalist.
Apart from education, the aspirants must have other skills such as making presentations, giving lectures and leading tours. They must have the ability to identify and describes all issues that will hold the interest of the group or individuals they are associated with.
Salary Information: According to the U.S. Bureau of Labor Statistics (BLS), the average annual income of Park Naturalists was $55,950, while Conservation Scientists earned $61,100. The projected job growth in this profession is little slower than average at just 3% during 2012-2022 period.