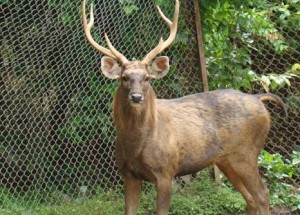 A Habitat Specialist is is typically a Zoologist, who is assigned the tasks of building homes for animals in zoos. While we humans live in beautifully designed houses, the poor animals are usually left in the lurch. Hardly anyone think about their requirements and comfort, as they are mute. But, the Habitat Specialists, when employed, do their best to ensure to make their living place comfortable.
Habitat Specialists, who are often called Zoo Designer, have vast experience and expertise in activities related to animals and environments. From building sunbathe facilities for specific animals to nests and rock caves, Habitat Specialists take care of everything.
The Habitat Specialists design the landscape where animals live in. They play a key role in designing the place as per the health requirements and comforts of the animals by observing the pattern and trend. They also spend their time studying the animals, their environment and recreate the situation for them with natural plantation, water supplies etc. They work in tandem with animal biologists, zoologists and animal conservationists to create multiple ecological settings for different animals.
Education Requirements: No specific course or degree program is required to become a Habitat Specialist. However, the aspirants must obtain proper post-secondary education with subjects related to philanthropy, welfare and behavioral studies. Practical training is must to become a Habitat Specialist or Zoo Designer.
Salary Information: According to the U.S. Bureau of Labor Statistics (BLS), jobs such as Zoologists and Wildlife Biologists, which include Habitat Specialists, may grow at 13% by 2018. The median salary in this profession remains $35,660 to $93,450 per year. Some also pay hourly wages to Habitat Specialists at $29.64 per hour.