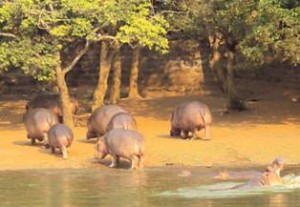 A Zookeeper does not manage the zoo. Rather, he manages the wild animals inside it as a friend, guardian, guide, protector and custodian. From elephants and lions to snakes, spiders and birds, Zookeeper takes care of everyone. The key duties of a Zookeeper include feeding the animals, grooming them, cleaning, sanitizing their living spaces, playing with them and supervising their activities.
The Zookeepers watch the animals for any any abnormal behaviors, including sickness or stress. They advise Veterinarians on animals' health and physical well-being. They also work in tandem with Animal Curators and respond to the queries of visiting public in zoos on animals' bodies, diets, habits, living space and behaviors.
The Zookeepers generally employed at zoos, aquariums and wildlife sanctuaries. The job remains risky, as it's not easy to handle the wild animals and creatures. At the same time, the animals and birds need love, affection, care and compassion. Instead of taming and tranquilizing the animals, they need to show the right gesture to secure their survival and help them to improve their well-being.
Education Requirements:
1. Earn a Bachelor's Degree: The aspiring Zookeepers must obtain a bachelor's degree in any life science program, which includes biology, ecology and zoology. They students can also opt for selective specialization courses in aquatic biology or animal behavior.
2. Internship: Internship at a zoo or wildlife rehabilitation will serve as an added advantage. Aspiring Zookeepers may volunteer to participate in an unpaid internship. That will help them gain more experience or exposure.
Salary Information:
The U.S. Bureau of Labor Statistics (BLS) predicted a 15% growth in the employment for all animal care and service workers, including Zookeepers between 2012 and 2022. As per the PayScale.com, the median annual salary of Zookeepers was $29,585 in September 2014.